Ex-Guard is the manufacturer of the patented Ex-Guard® bumper protection system and needed a reliable site. A website that would not cost them sales and only increase their bottom-line.
Farmboy partnered with Ex-Guard Industries to build a functionally-sound website to grow alongside their rapidly growing brand in Des Moines, IA.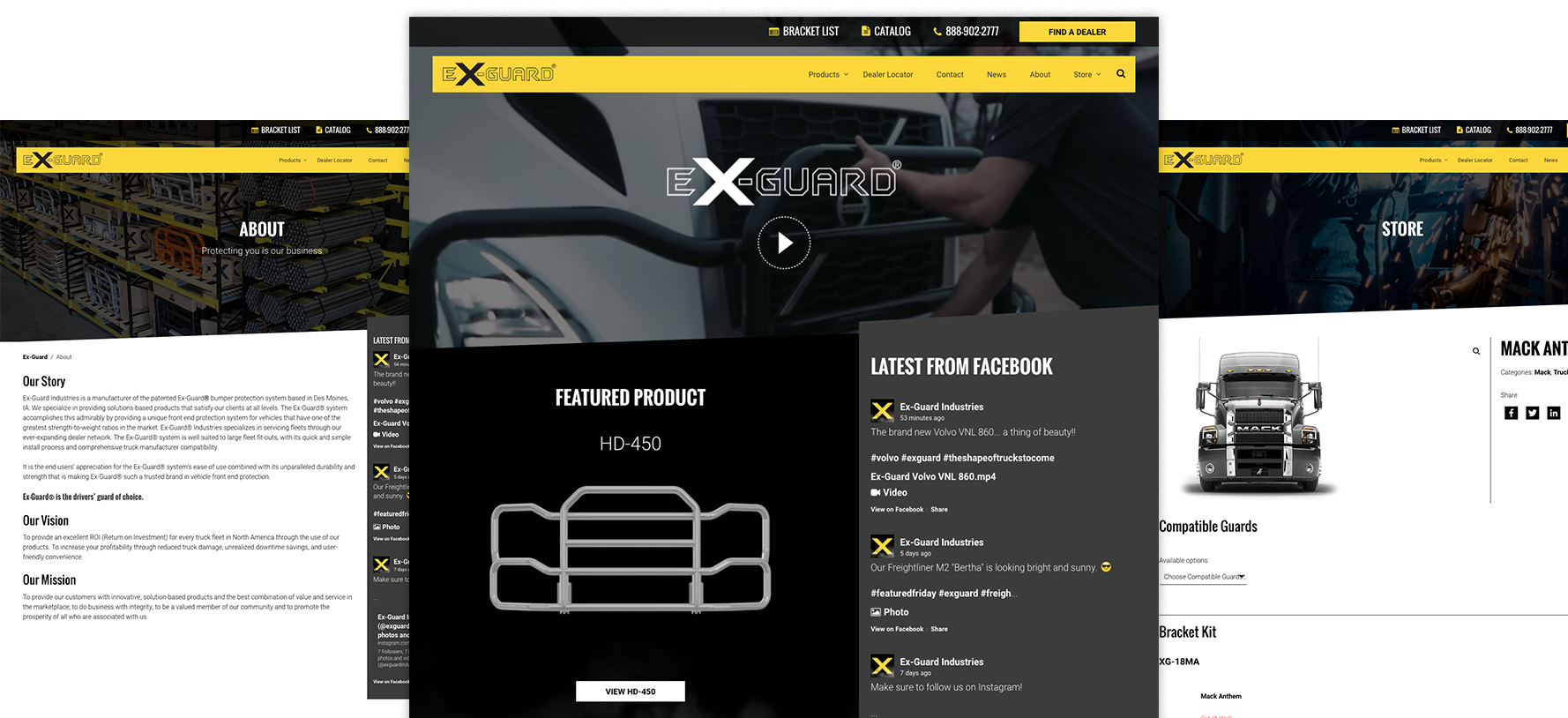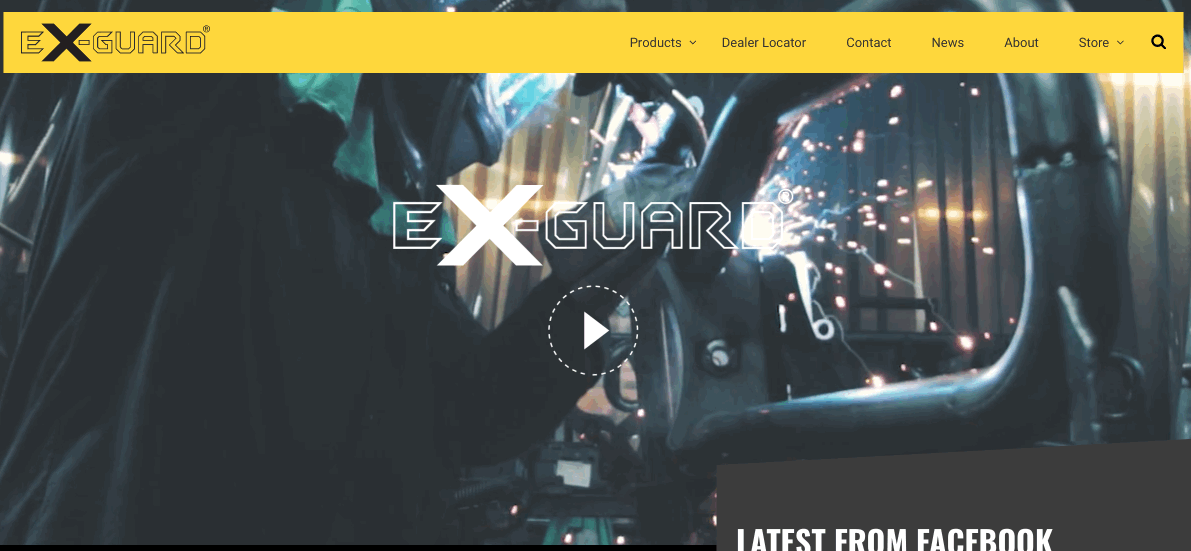 Objectives
The main objectives were to establish brand recognition, create a reliable site development that would ensure no downtime, create a more intuitive user-experience, and place the focus on their high-quality products.
Solution
Farmboy built the perfect foundation for Ex-Guard. One that can accommodate future growth and with a continued focus on the customer experience, through improved site navigation and proper planning for future functionality and navigational needs.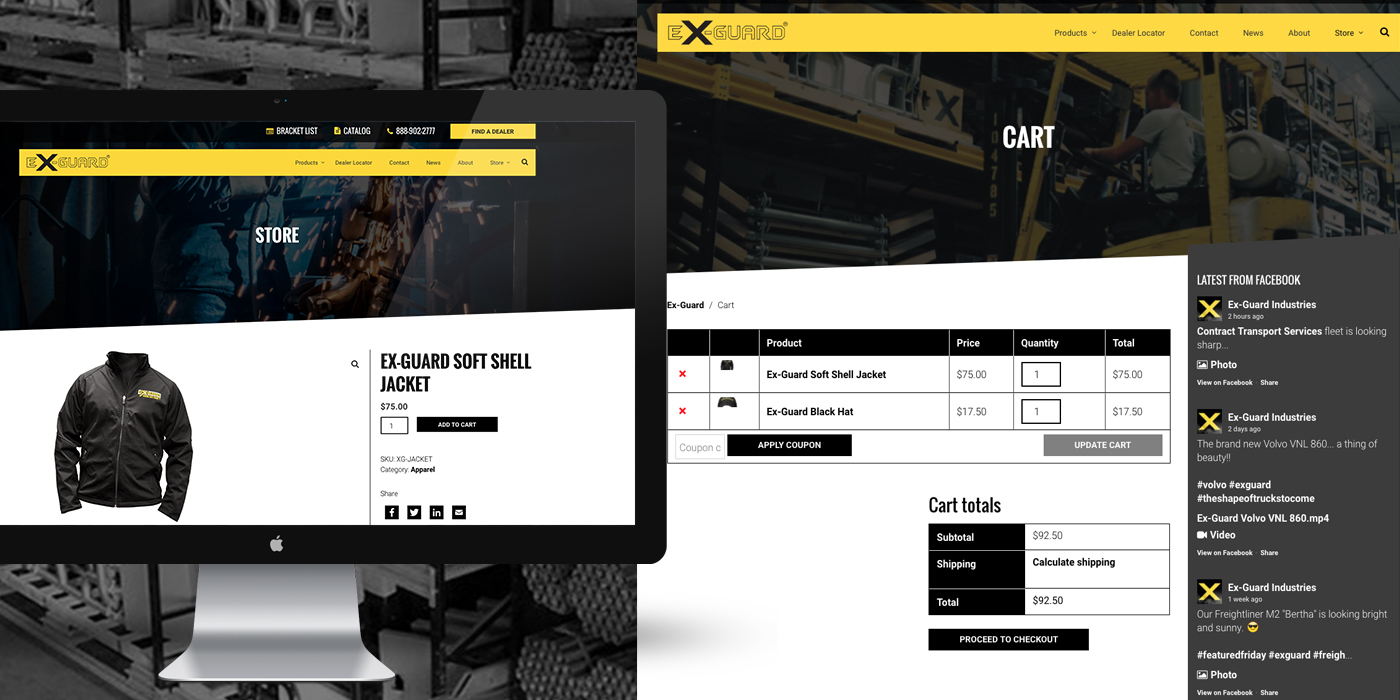 Homepage
With a focus on product education and customer experience, the homepage includes a self-hosted video to increase user engagement with the ability to open a YouTube video to continue learning more about Ex-Guard.
Design and overall layout are heavily product focused to make finding the latest and greatest offerings easy and efficient.
Customer testimonials and stories that provide social proof as to what makes Ex-Guard's products THE right choice.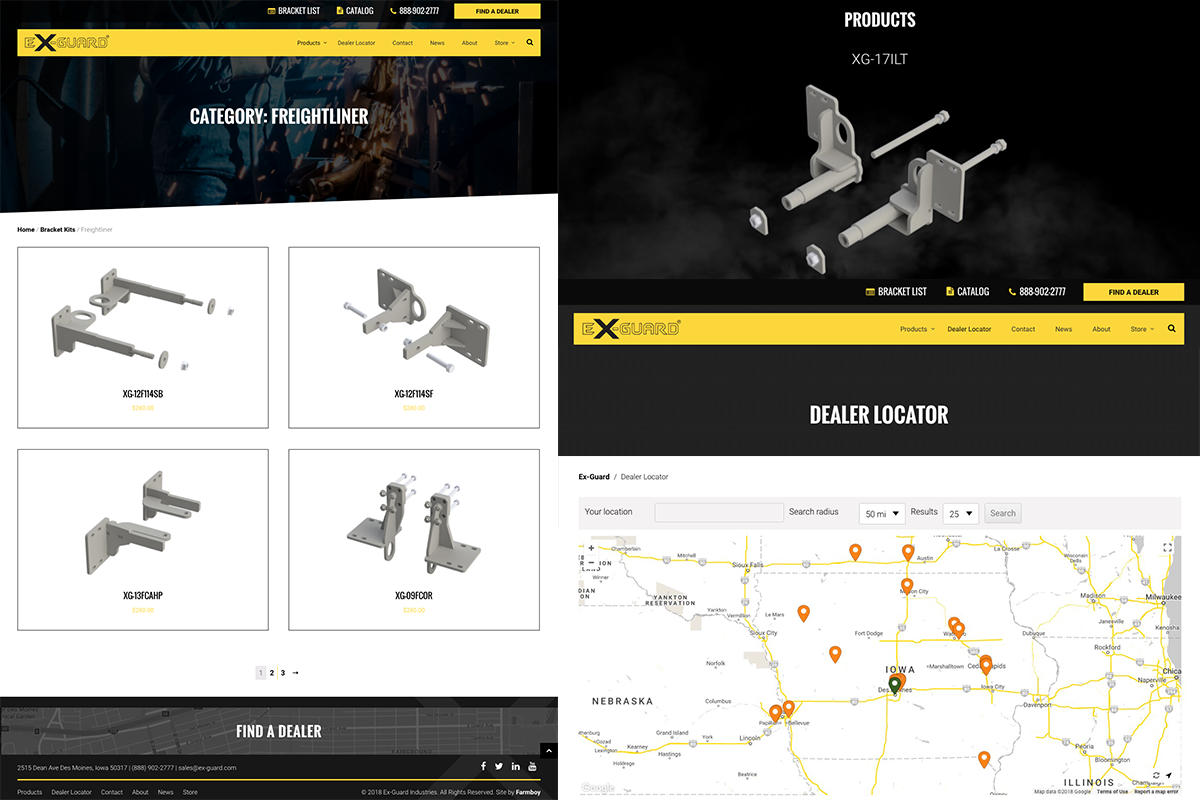 Products

The end goal is to sell products and move customers through the sales process as easily and effectively as possible. To best do this, we needed to restructure the inventory of products to enable easier updates and prepare for future needs to dynamically show products to level-based dealers. Added the ability to cross-promote products that are typically purchased together through a kit creation tool. Customers are also able to preview what grill guard would look best on their vehicle through the product customizer.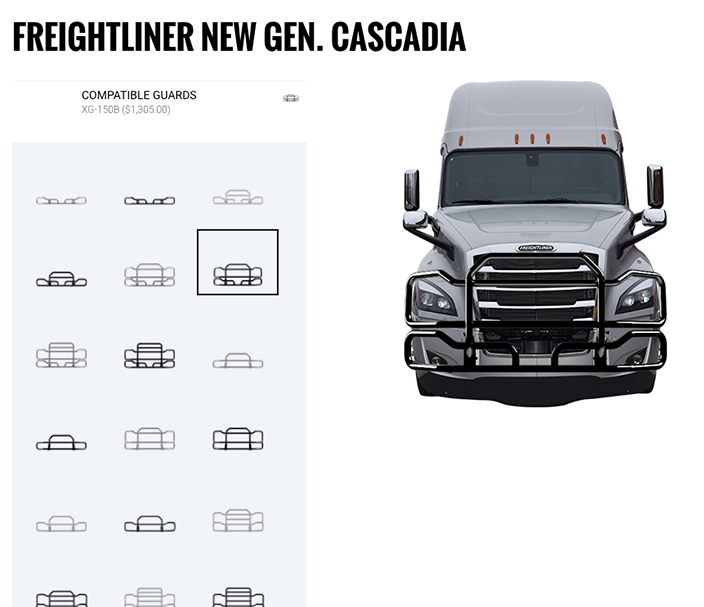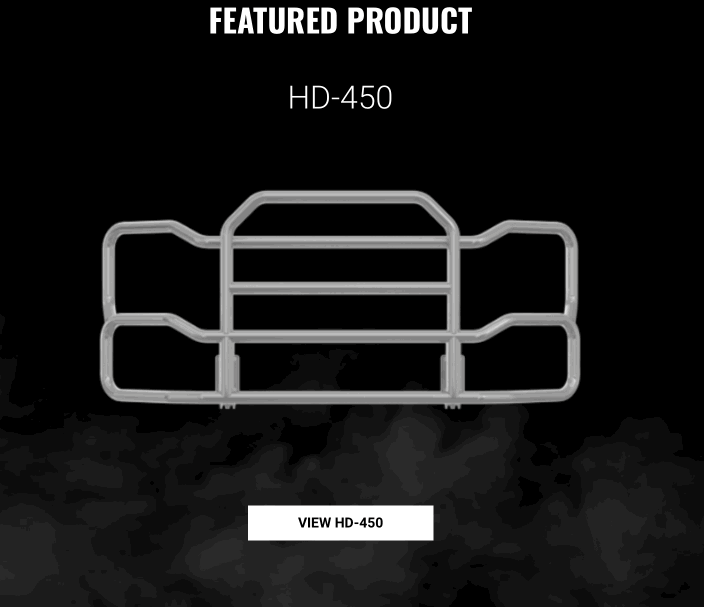 Related Projects