Farmboy was tasked by the Des Moines Social Club to create branding, award statues, and more for the Greater Des Moines Cloris Leachman Excellence In Theatre Arts Awards, informally known as the Cloris Awards.
We were asked to keep the branding "professional but fun" as the event recognizes the hard work of those in Iowa theatre arts, but Cloris herself is well known for comedic chops.
We took the route of blending classic art deco with a fun "Cloris" type treatment. We even created a blocky art deco font we call Nominee (available for purchase on Creative Market). It was also decided by taking the interlocking letters and making them vertical we could create the custom statues for the winners.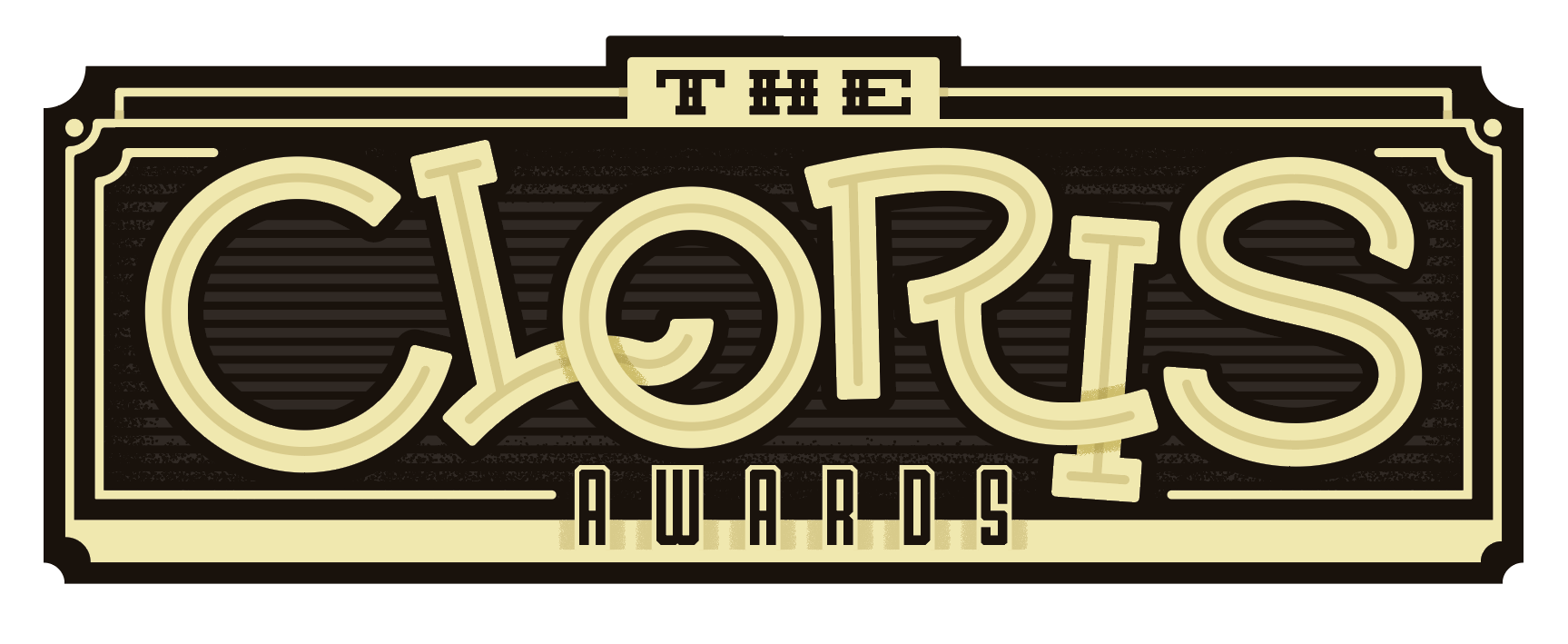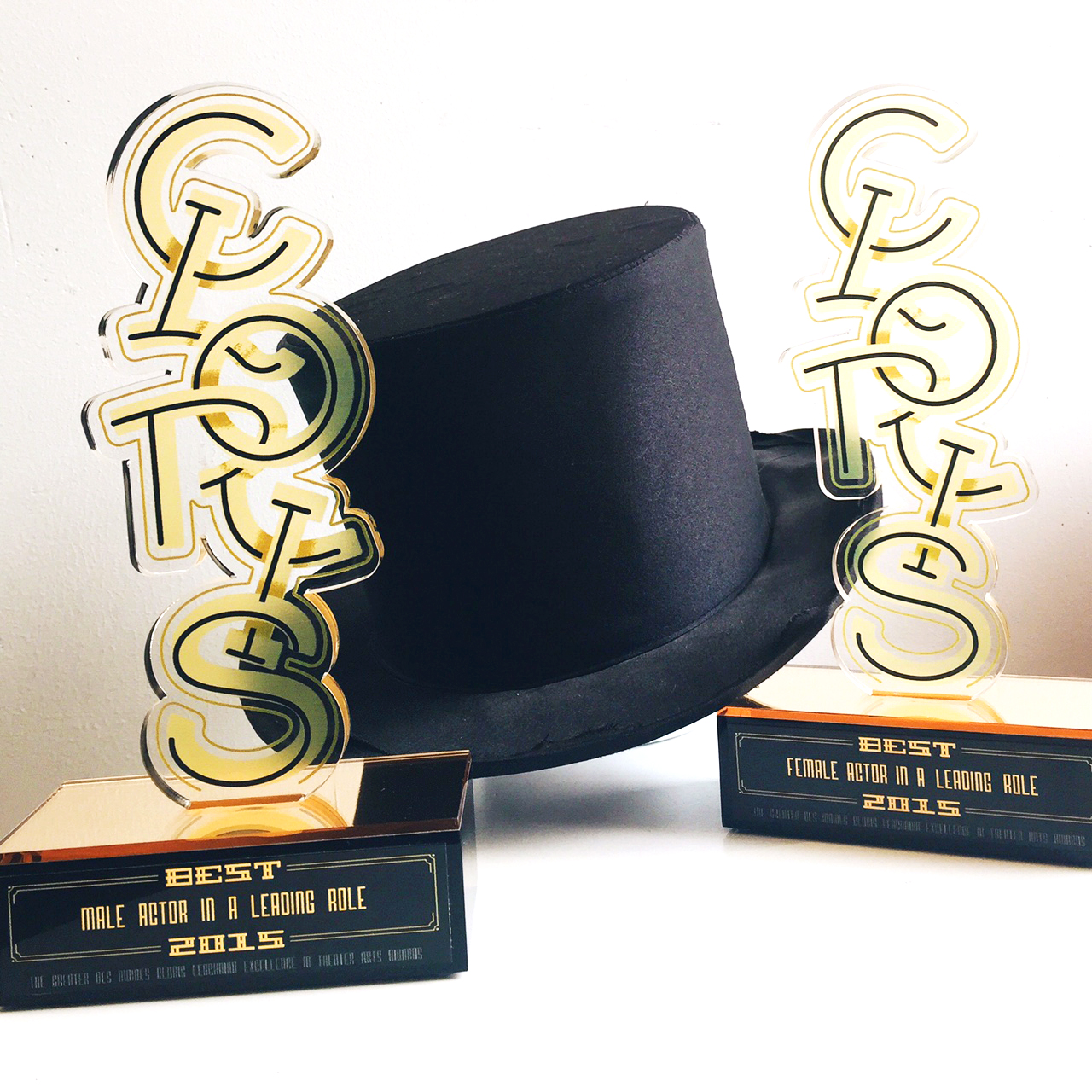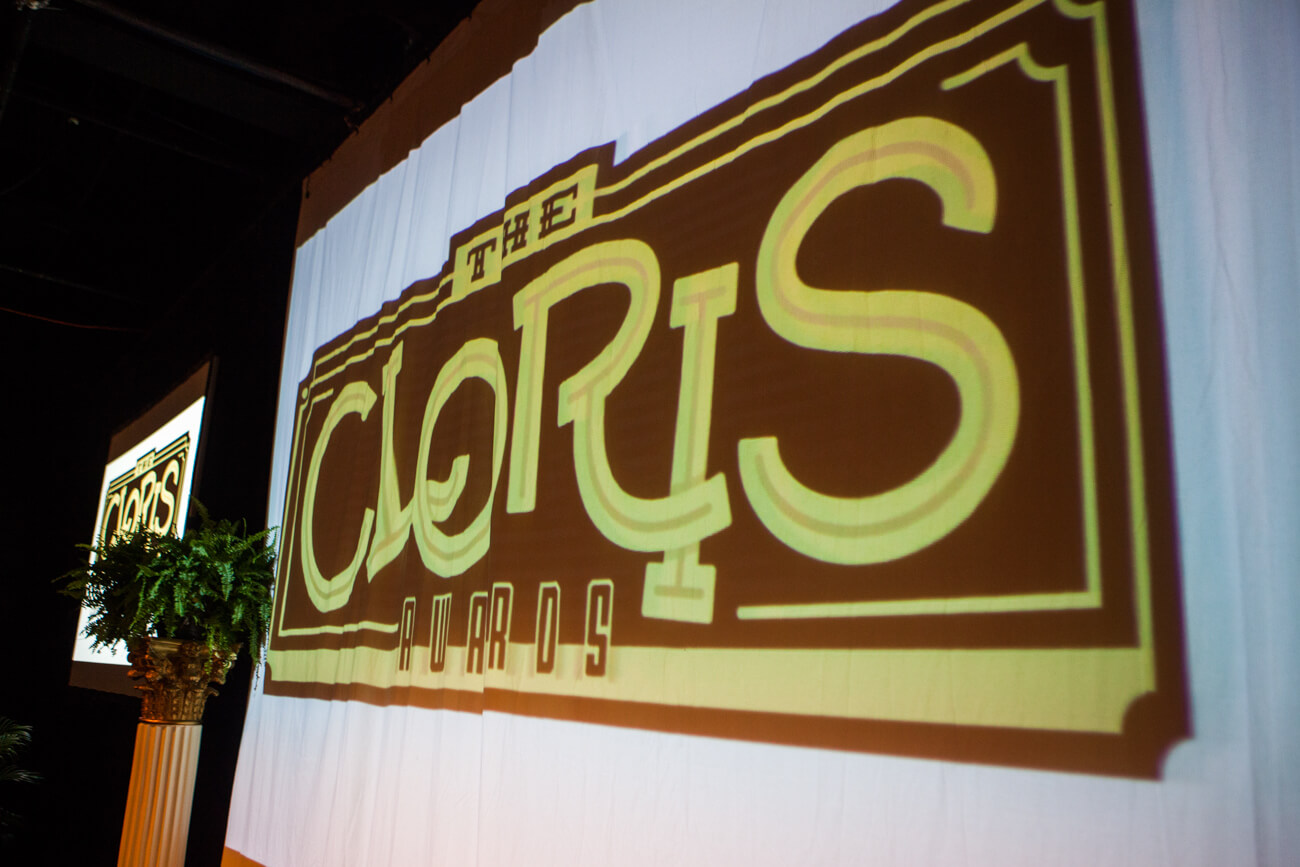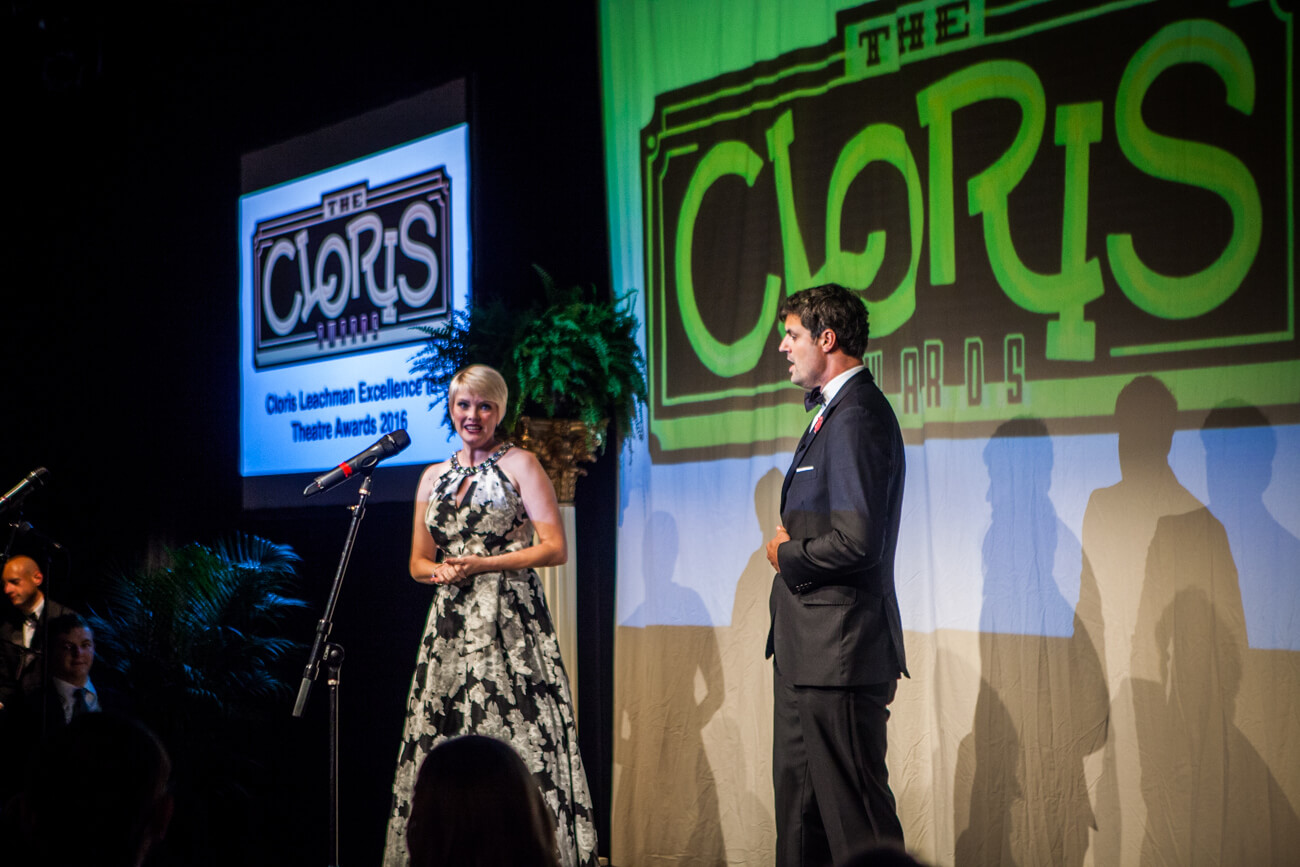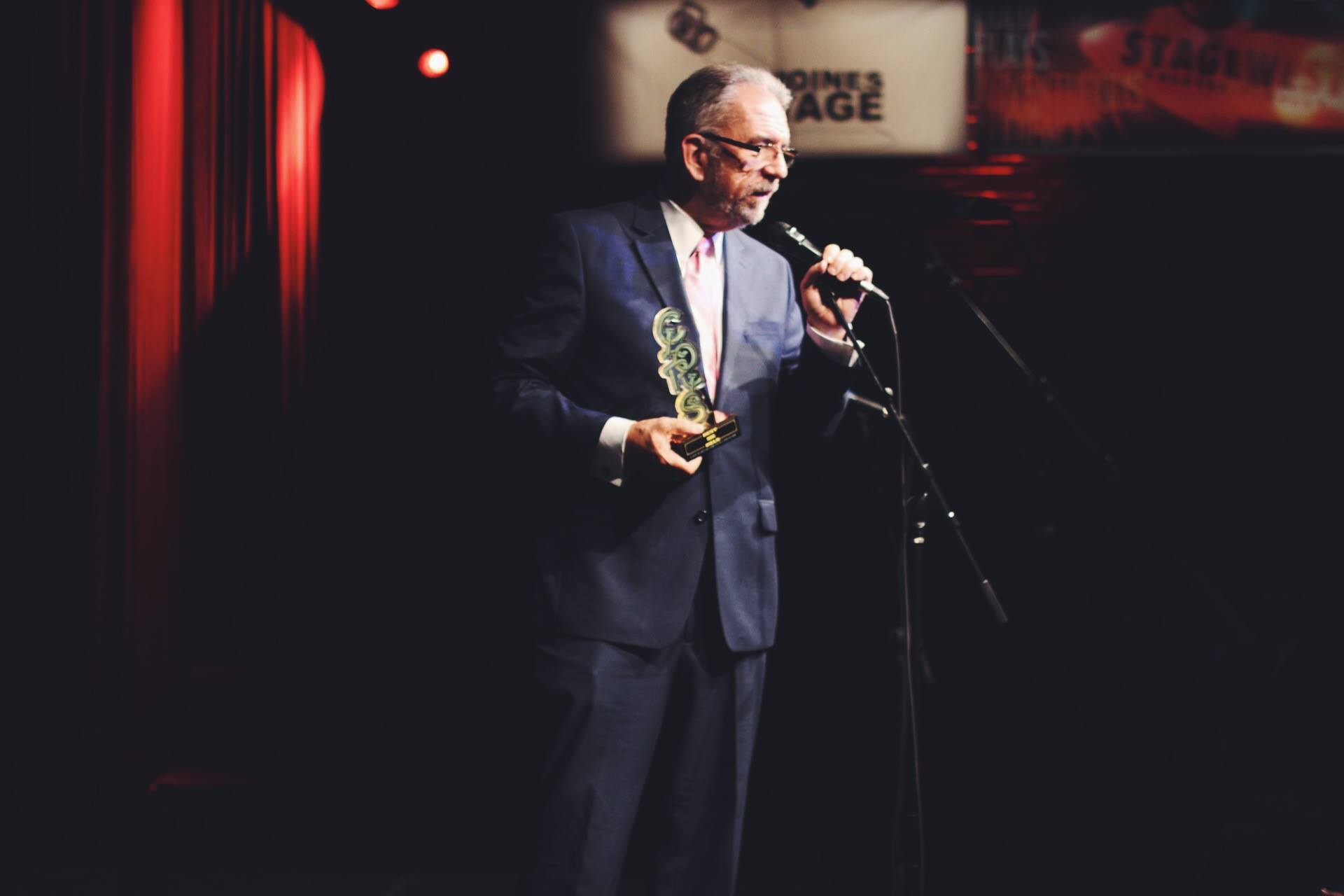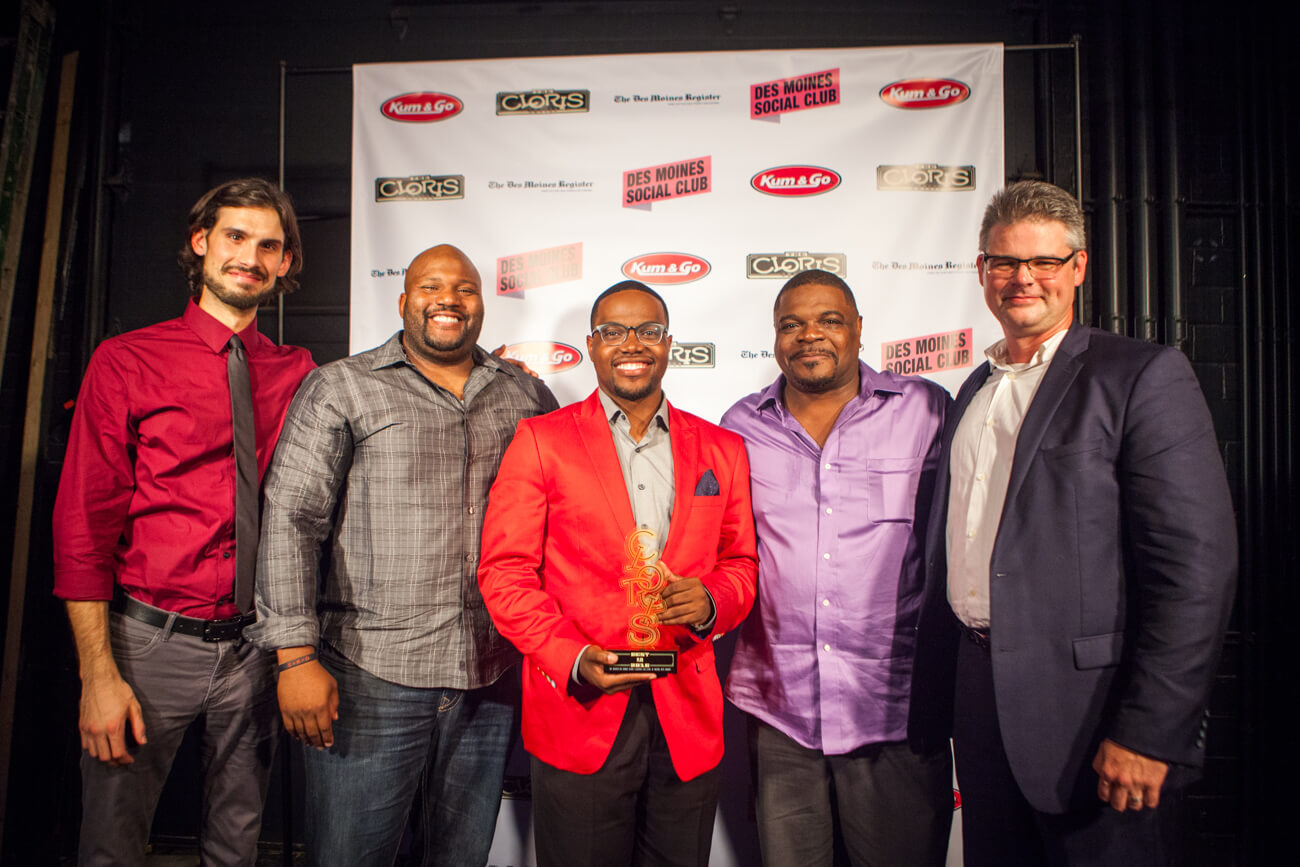 For 2016, it was going to be very special as Cloris Leachman herself was to attend the show of her namesake. Having already created assets for the inaugural event in 2015, we wanted to do something special and received the blessing of the award committee to create a limited-edition screen printed poster celebrating some of her most famous roles. Half of the proceeds would go on to benefit the show for next year.
Having a career that spans 7 decades, we had over 177 credited roles to work with. We landed on the idea of creating a series icons to celebrate the legacy of icon. We whittled 177 down to 33, showing not only the sheer scope of roles, but also the vast amount of beloved properties she's lent her talents to (including her time starting out in her home state of Iowa).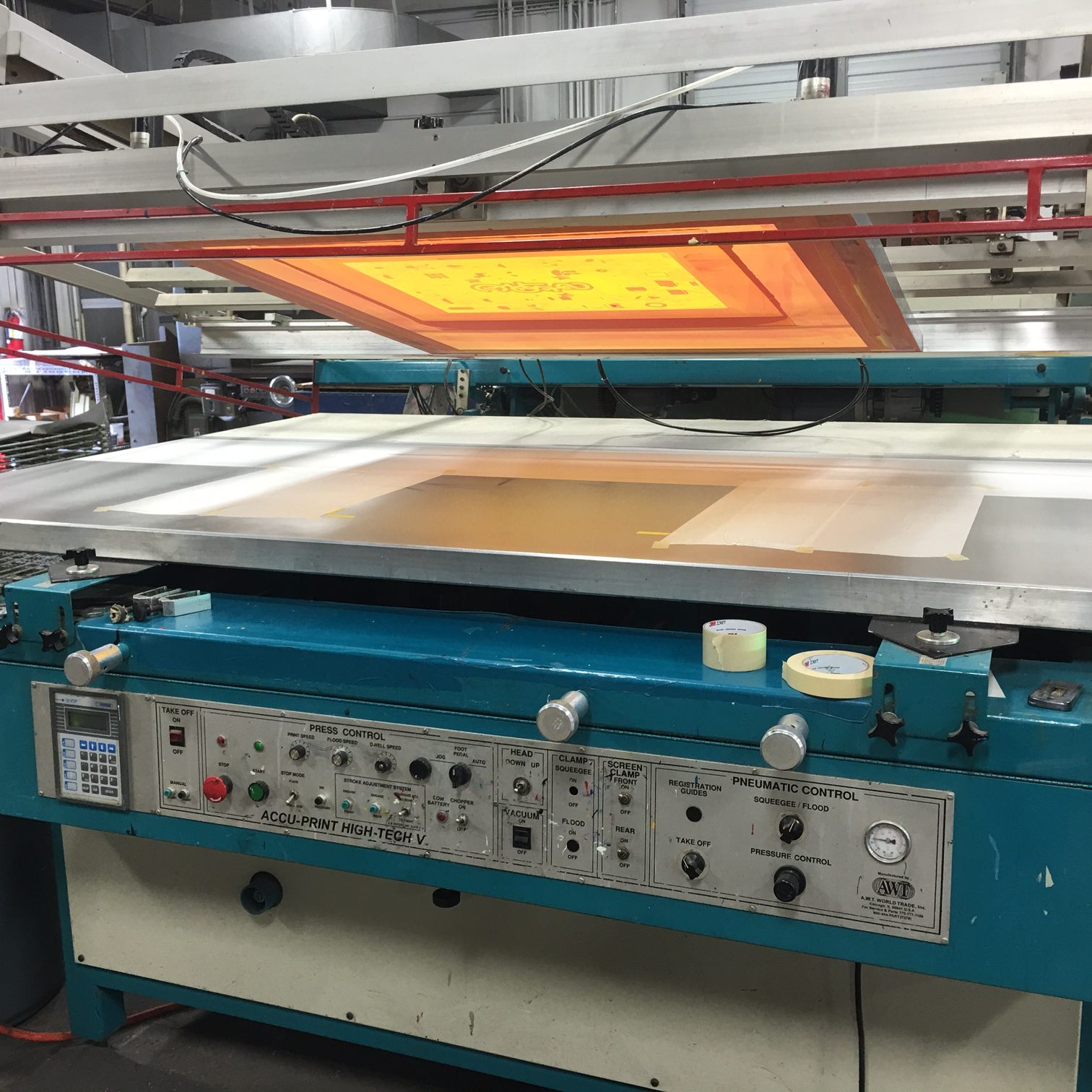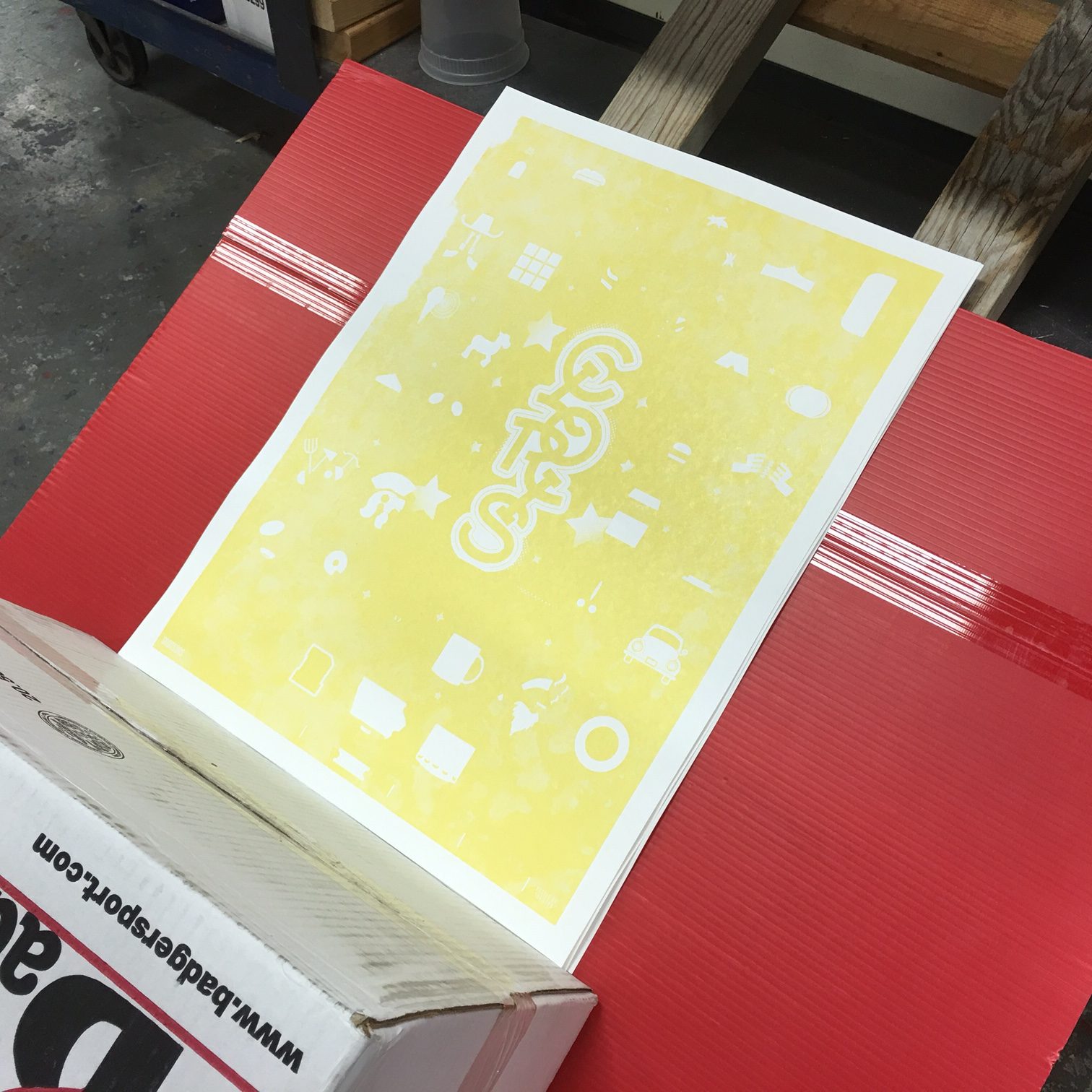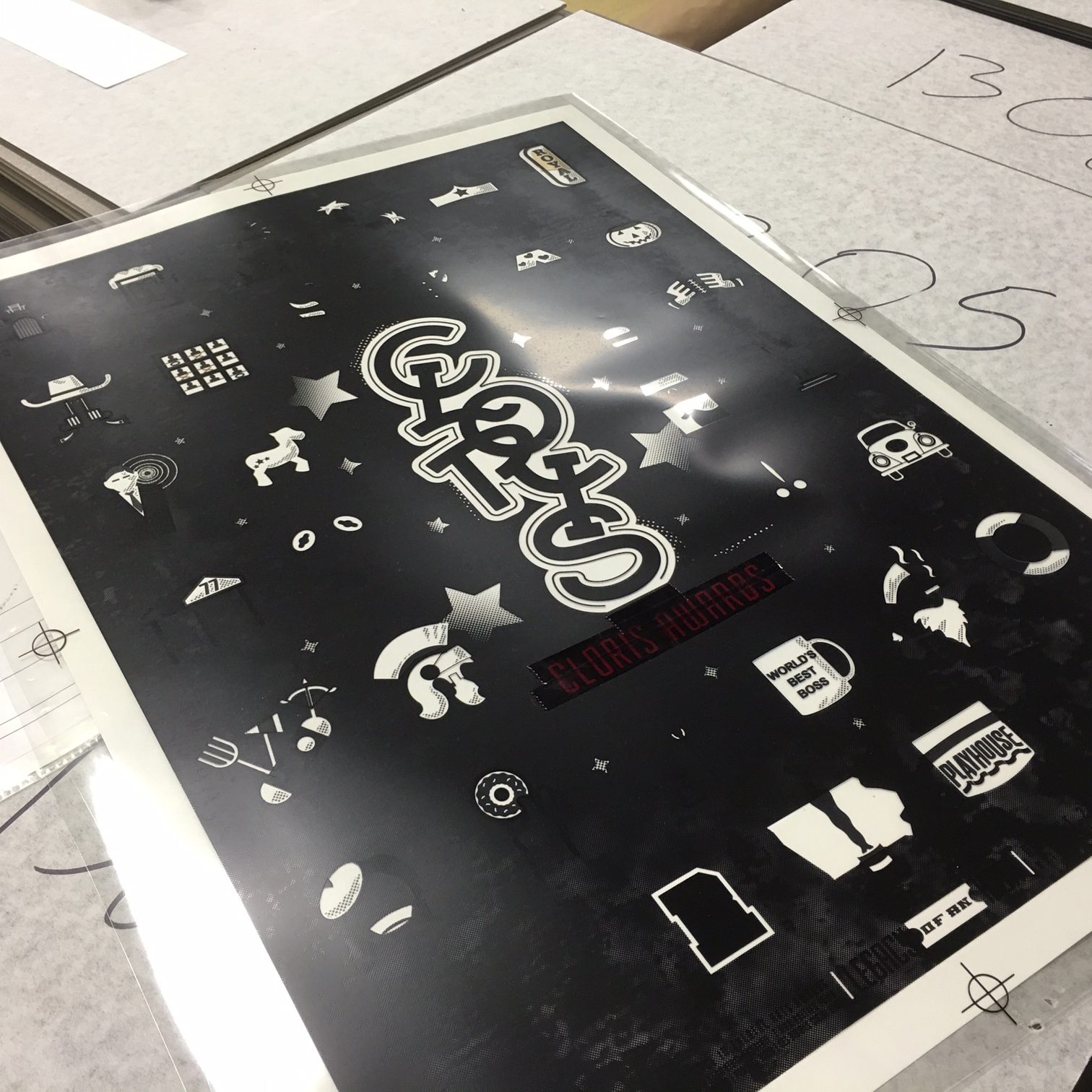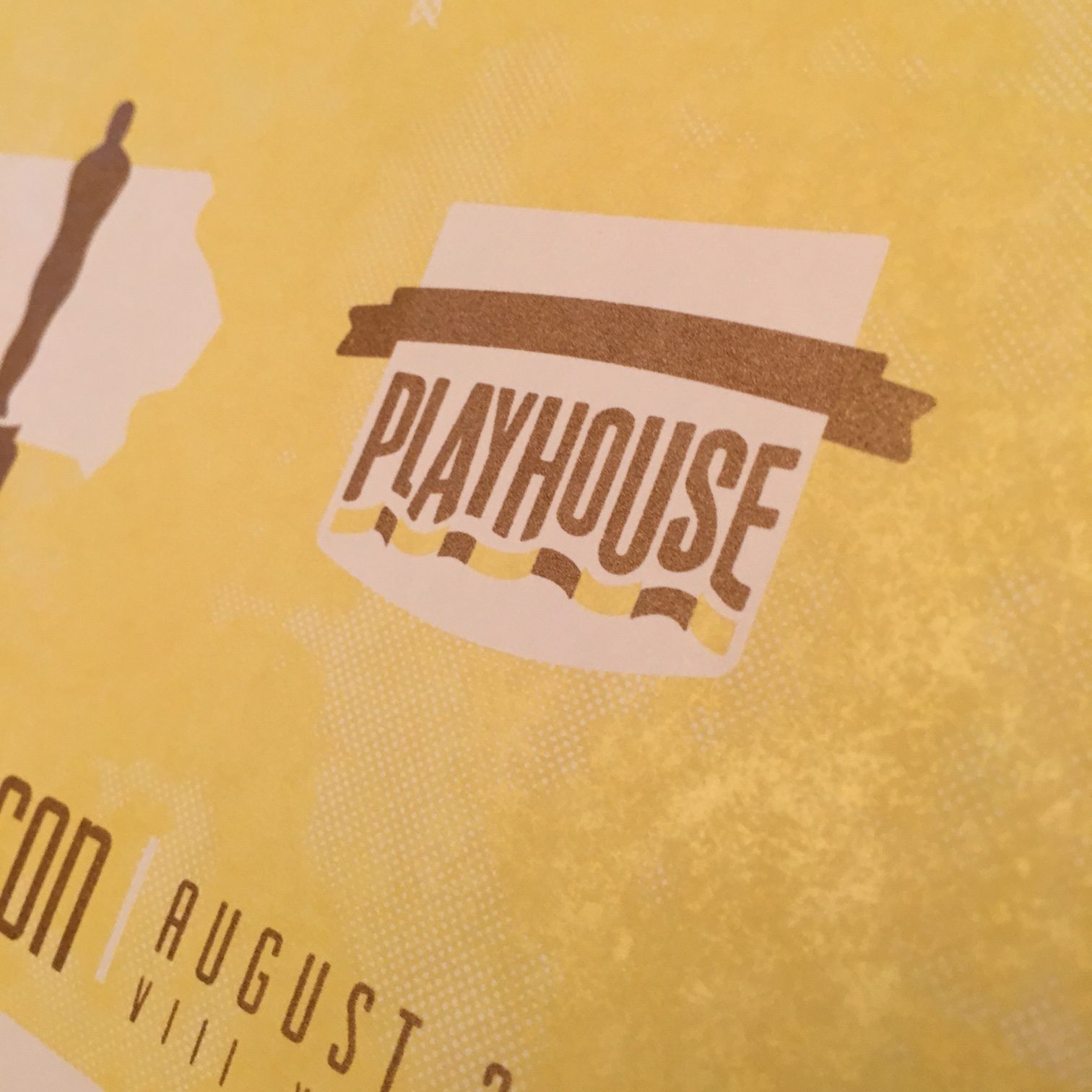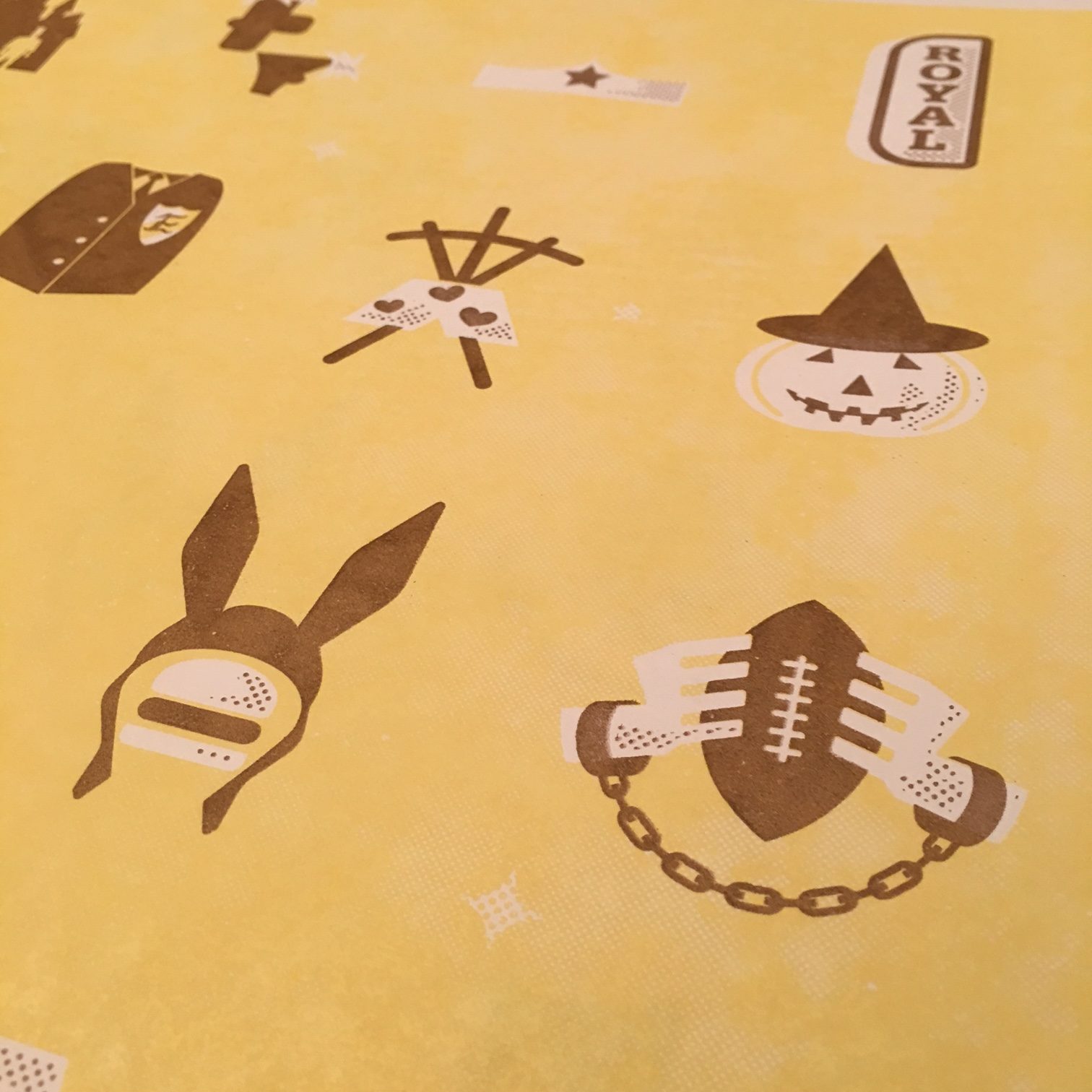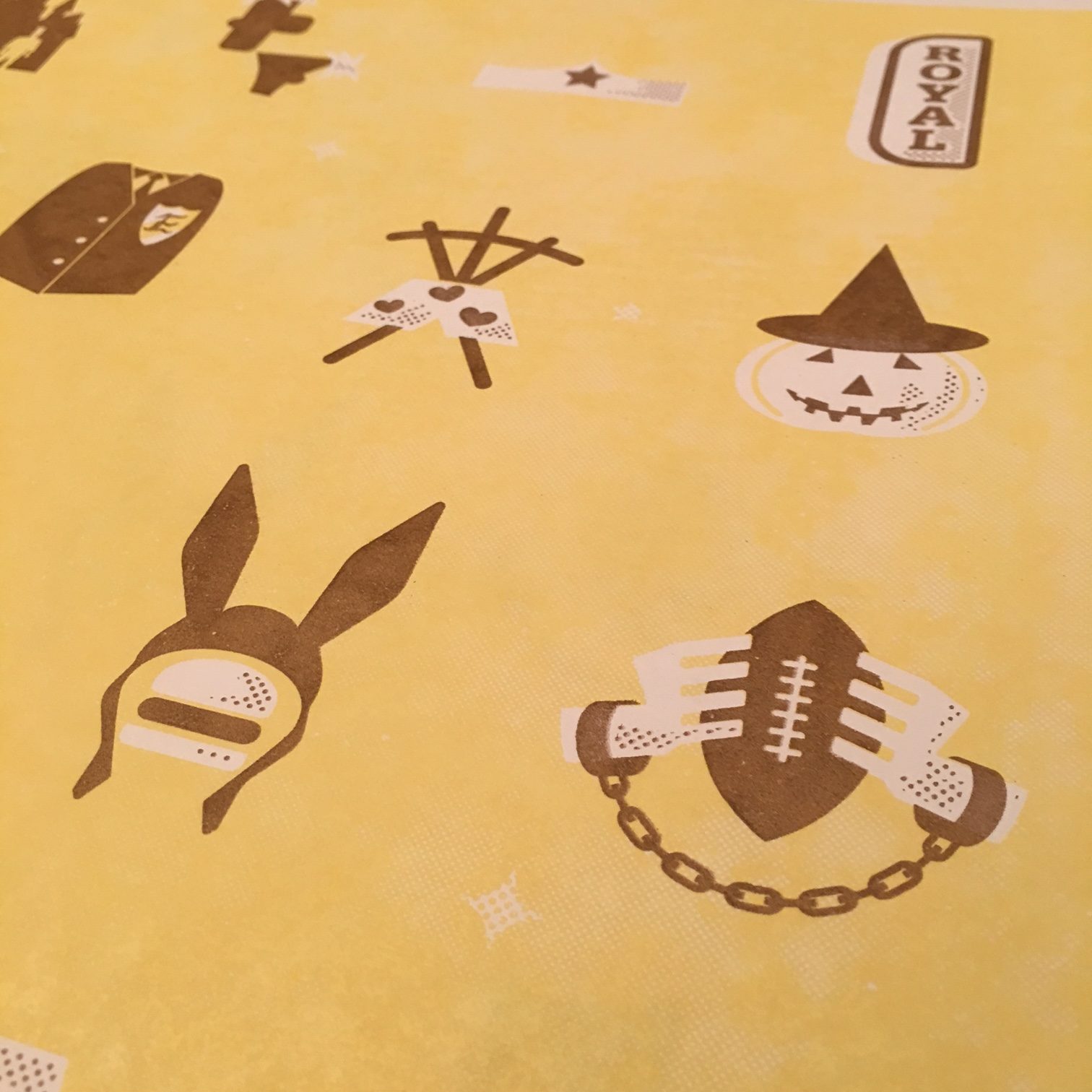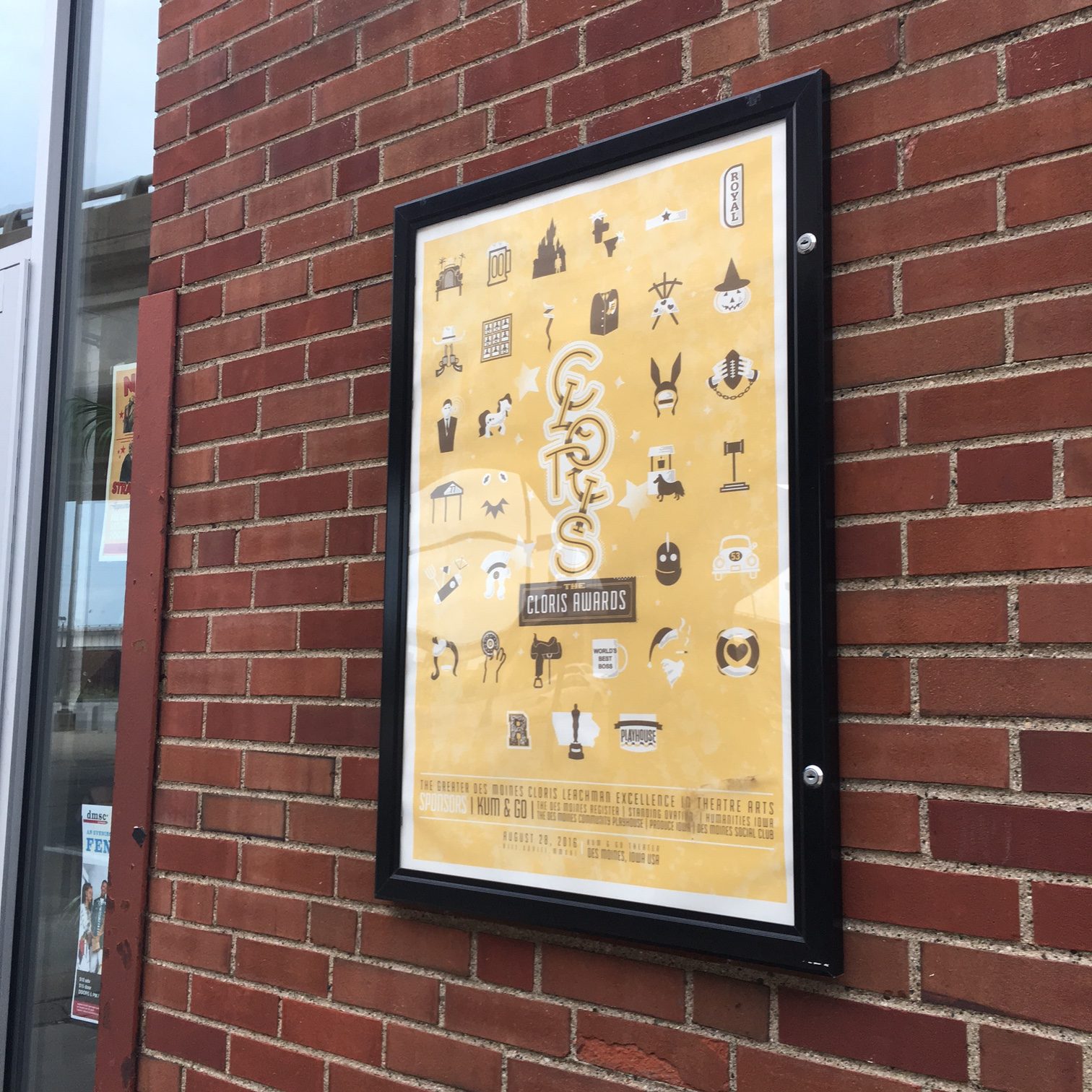 Hover over the poster below to see the filmography.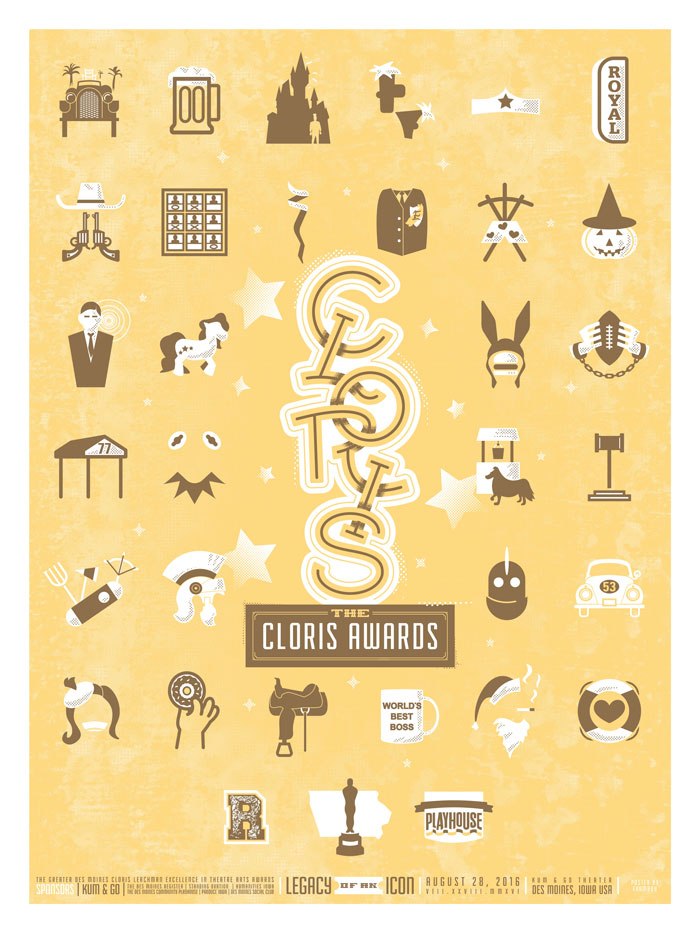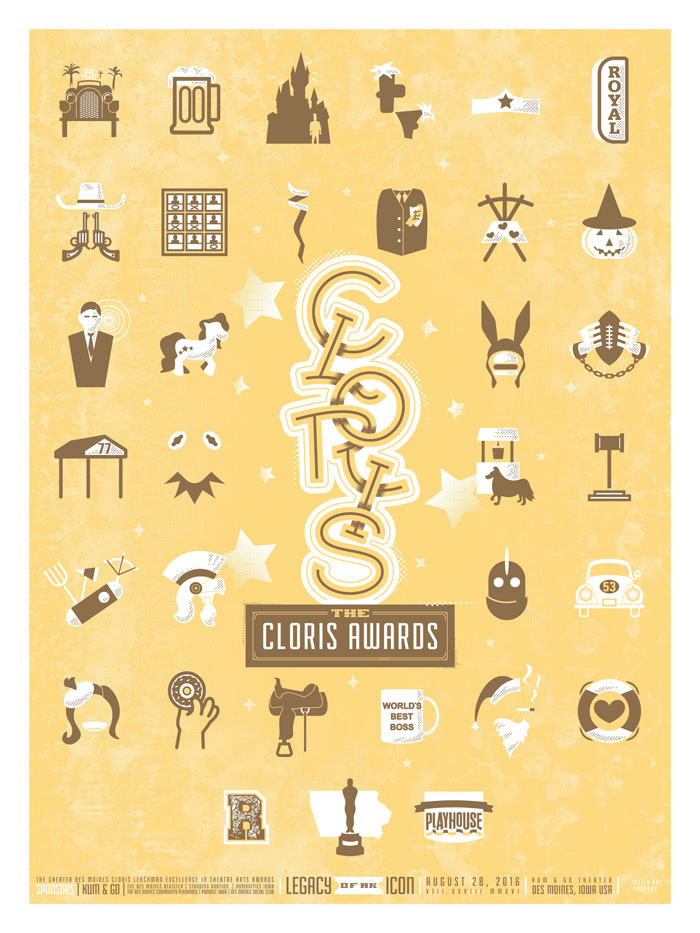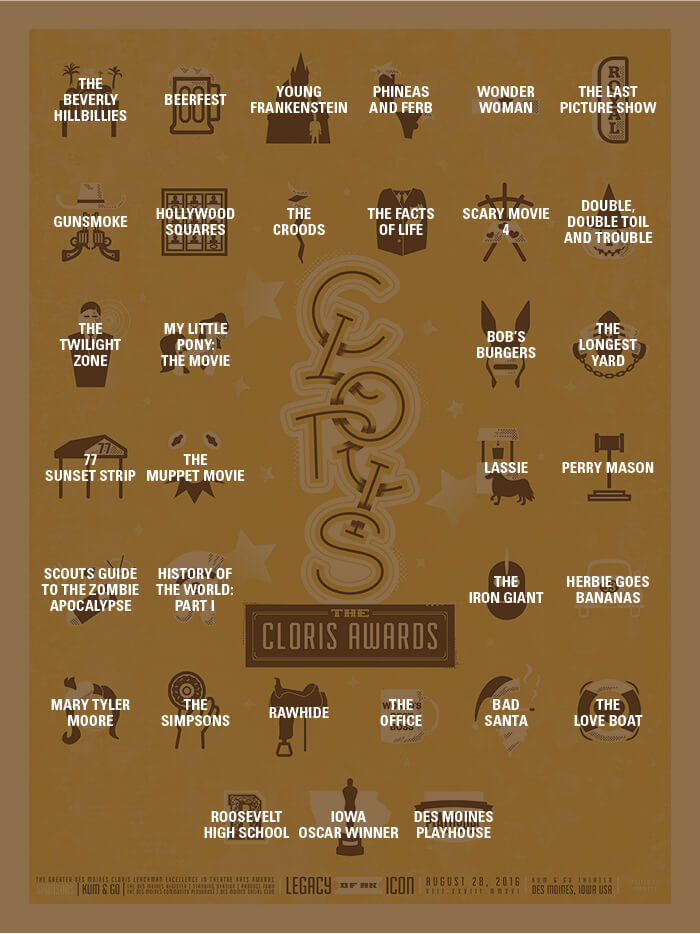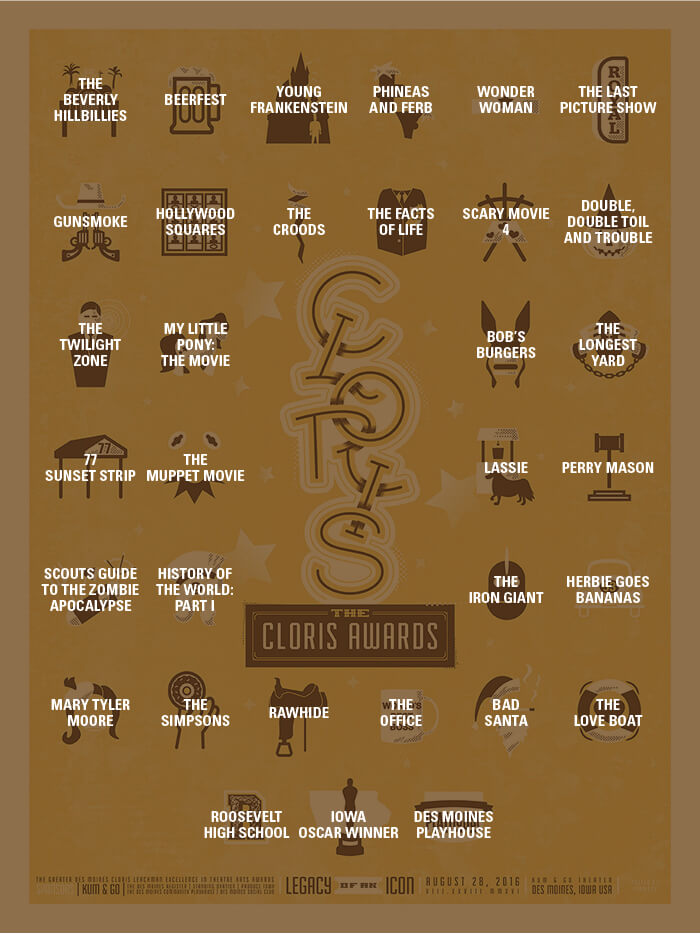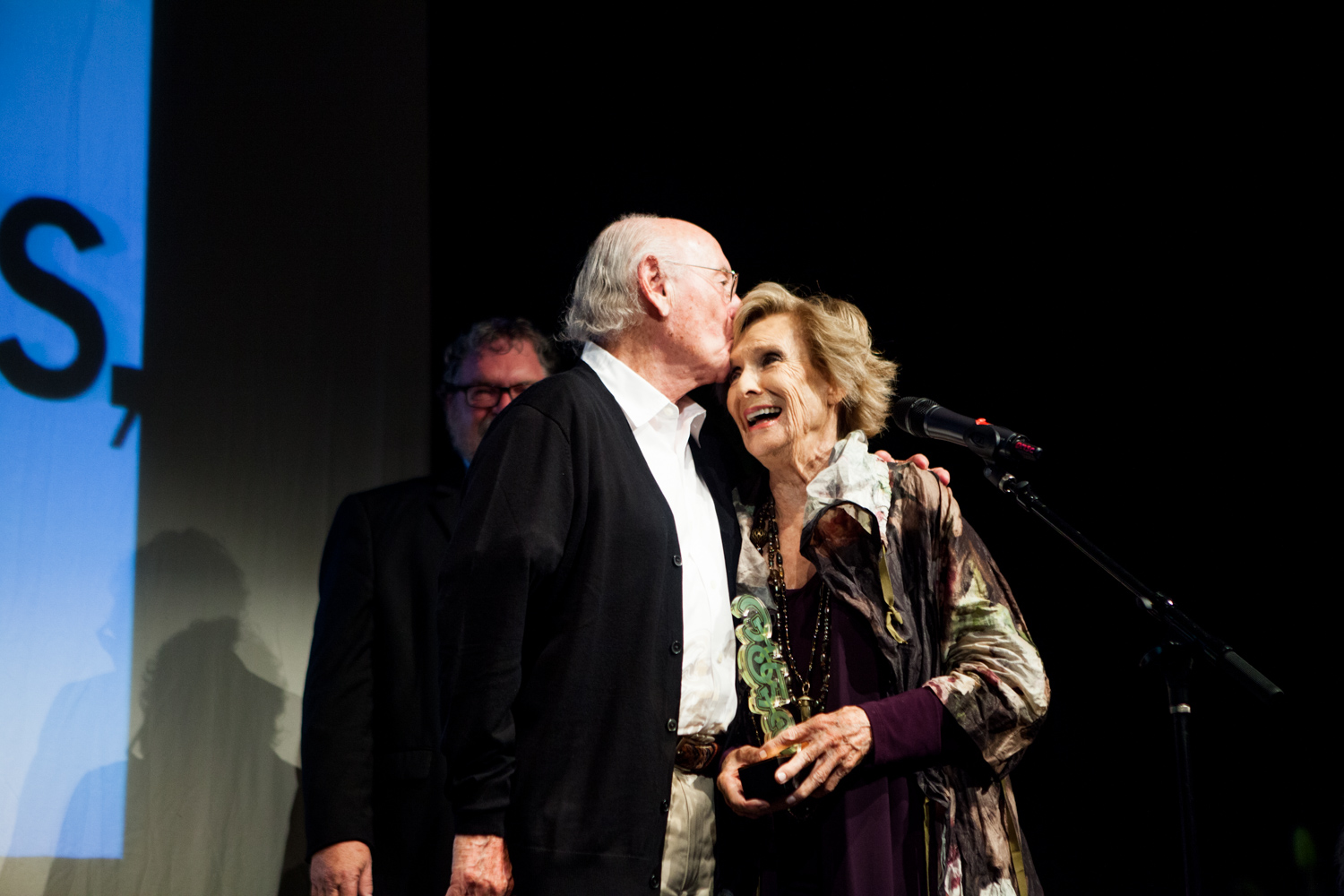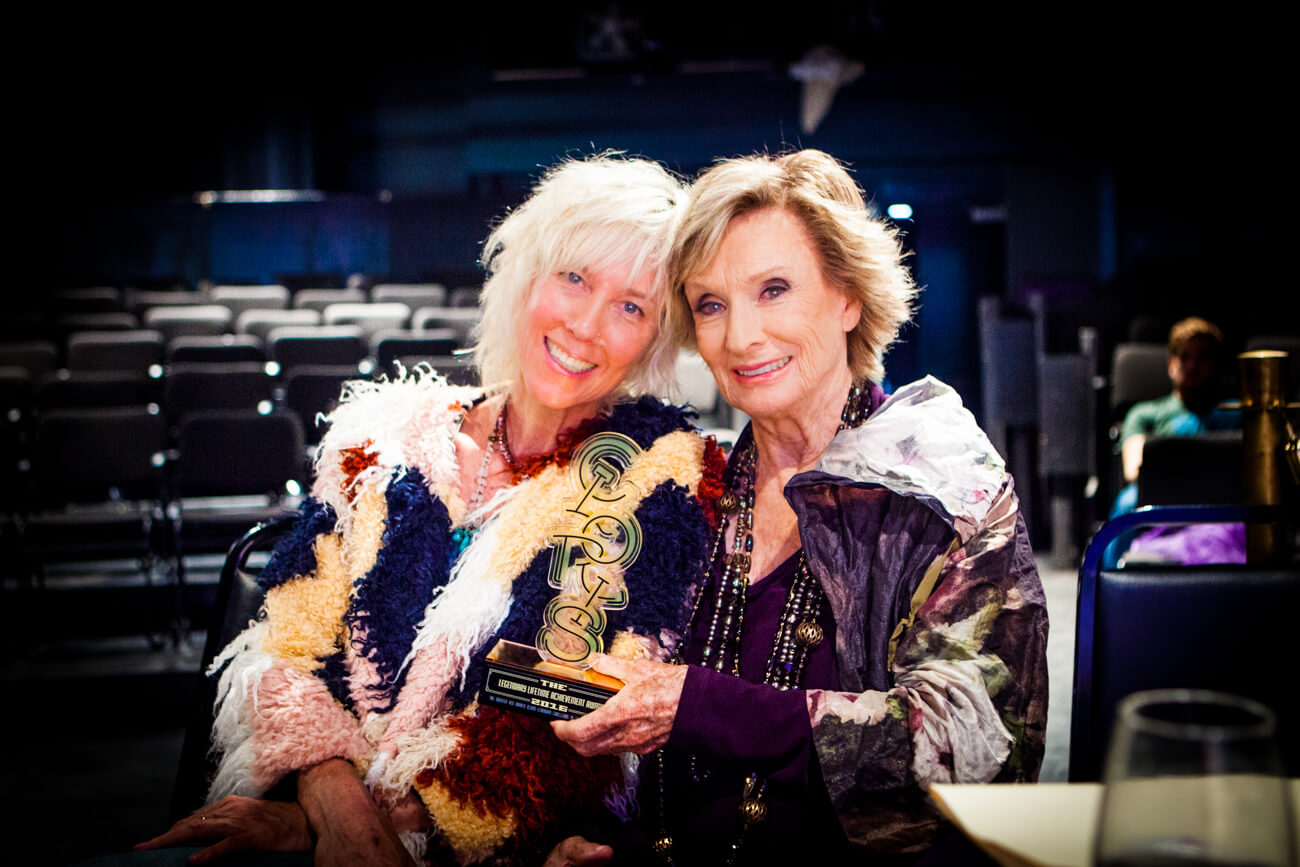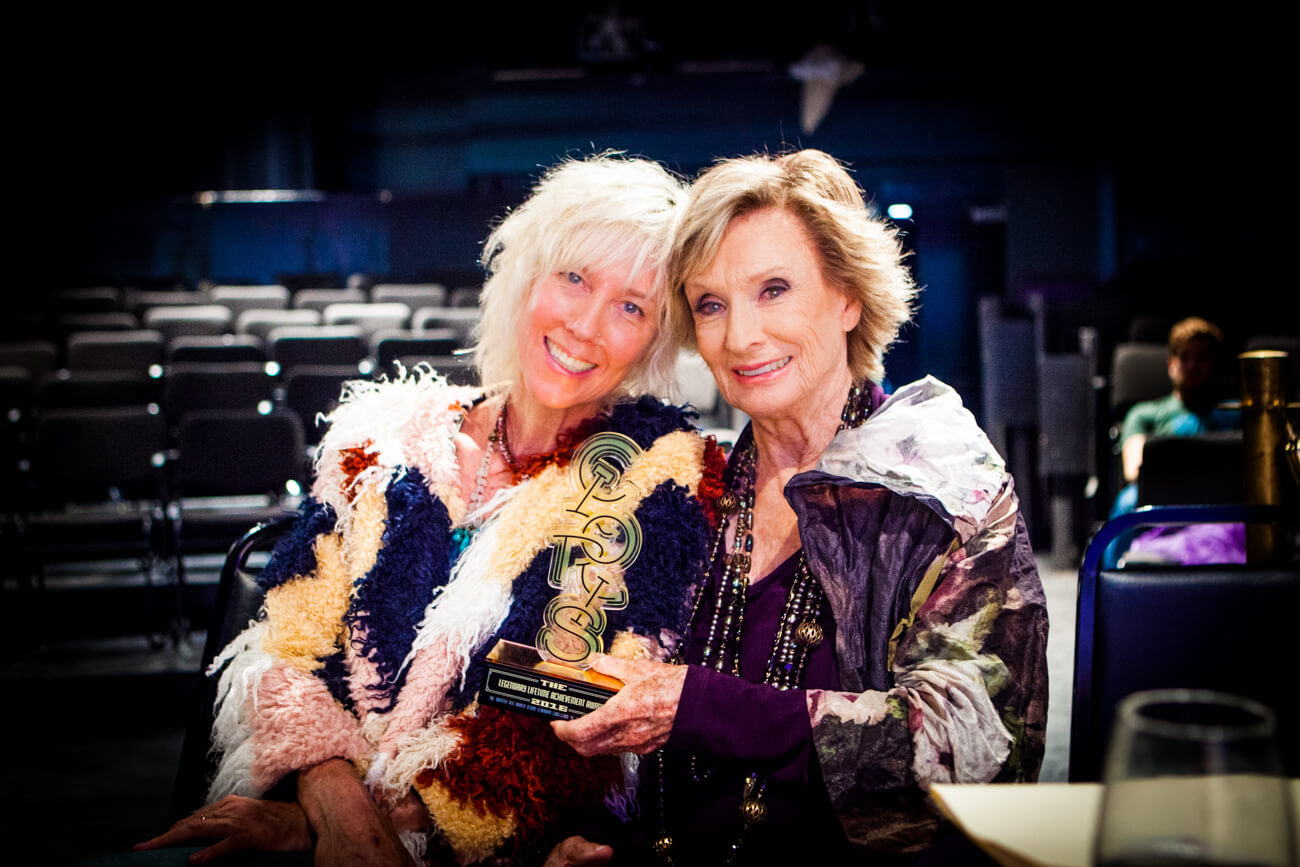 At the end of the evening, Cloris was surprised with an award statue of her own. One that read "Legendary Lifetime Achievement."
"I had to build a bookcase to put all these awards in, and I don't think there's room for this. Eh, I'll throw an old one out."
— Cloris Leachman
Related Articles