On the evening of April 21st, 2017, the Farmboy team walked into The Science Center of Iowa not knowing what to expect. Of course when it comes to the Art Directors Association of Iowa Design Exhibition, you never can tell what will happen.
ADAI is most recognized for hosting an annual exhibition, now on their 59th, in which creatives are given the opportunity to compete and establish themselves as exemplary professionals and respected artists within their fields. Designers of Iowa are challenged to push the boundaries of design while coming together in an exchange of raw artistic ability.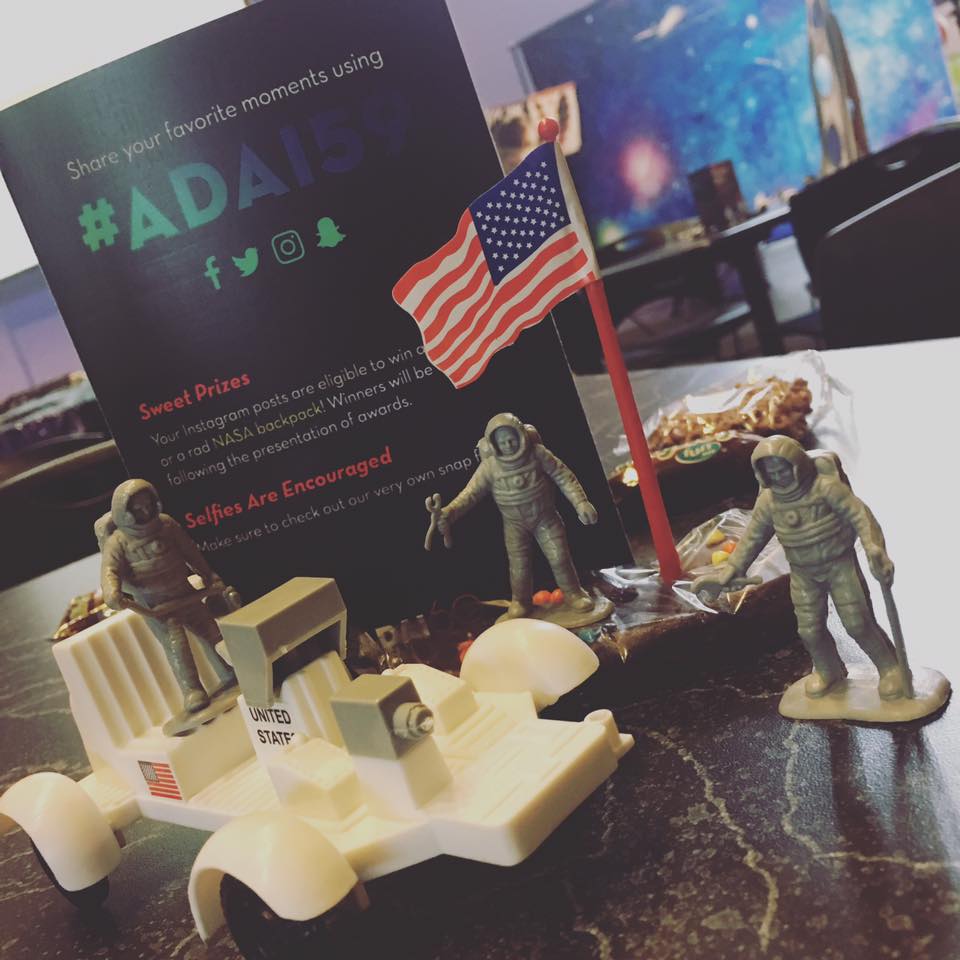 The judging is done by three outside (of Iowa) professionals, tasked with selecting amongst the varied entries those that make it into the exhibition. There were well over 230 submissions spanning 21 categories from firms all across Iowa. The hosts went out of their way to let the audience know how "picky" the judges were this year. Any entry that gets into the show is an Award of Excellence, but Best of Category in each category was never guaranteed if the judges didn't like it enough.
Farmboy had numerous entries this year and though we had high hopes for some entries, you just NEVER can tell the tastes of the judges any particular year. This go-around, that was certainly the case. Without further adieu, here's how we did!
Two Awards Of Excellence In Poster Design
We did well in the Poster Category, nabbing recognition for our Historic Valley Junction poster, as well as our event poster for 2017 Cloris Awards.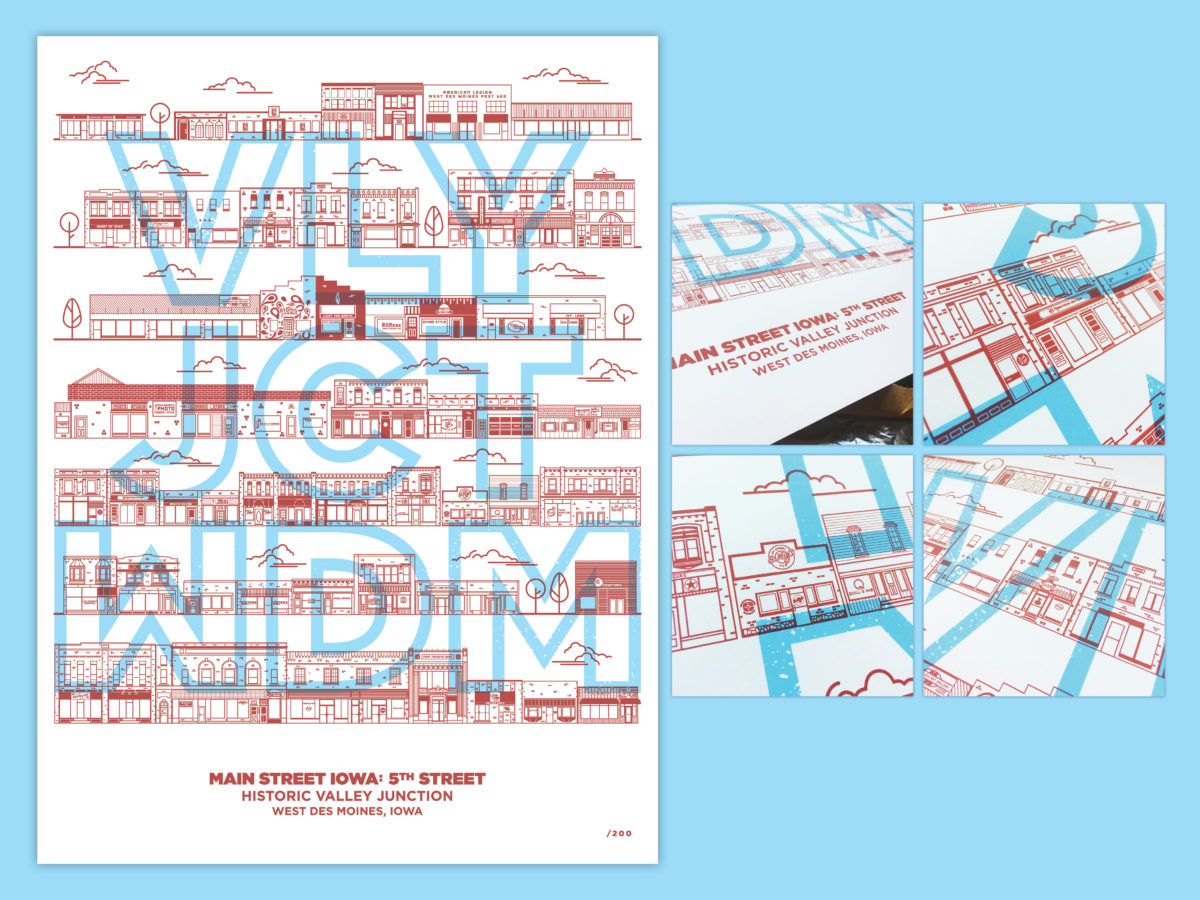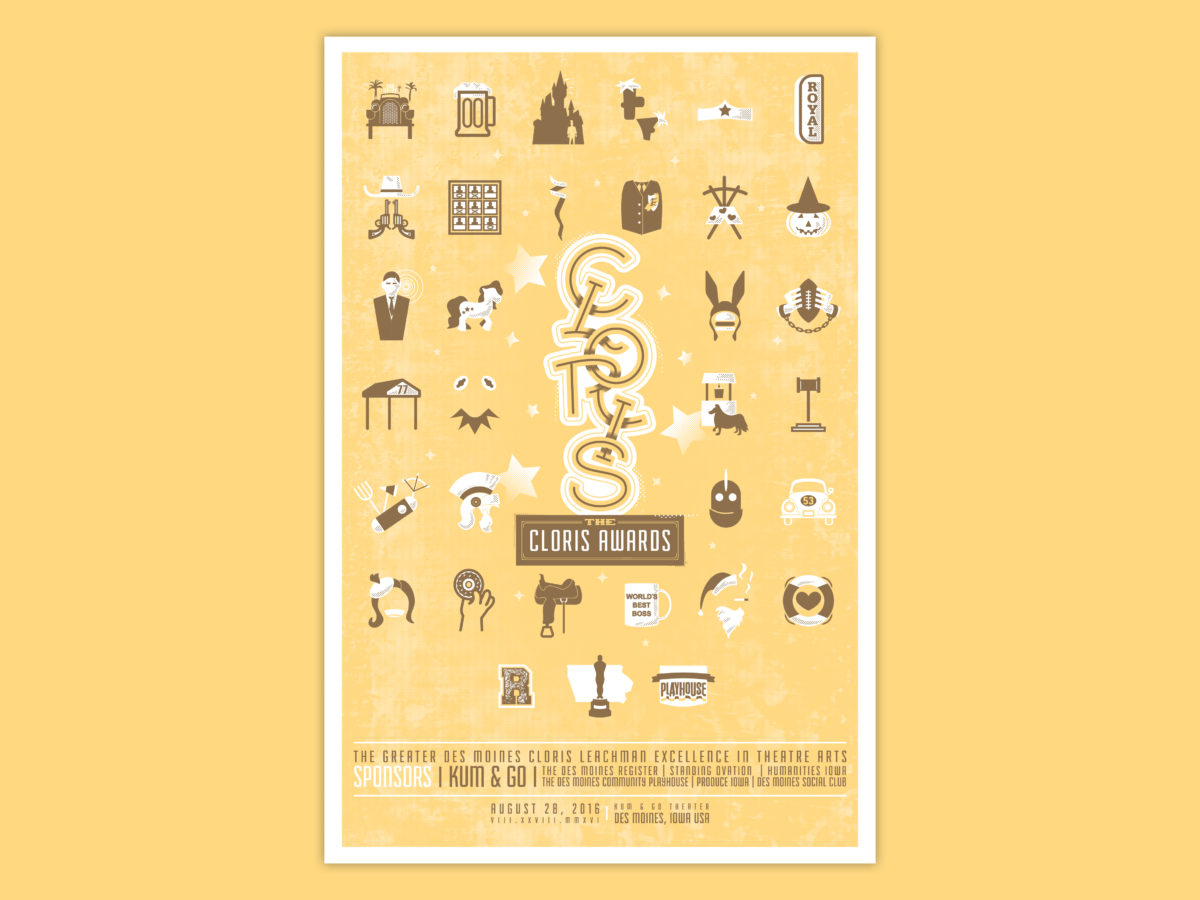 Best of Category in Advertising Design
Farmboy nabbed the best of an entire category for all of our work on the The Cloris Awards put on by the Des Moines Social Club.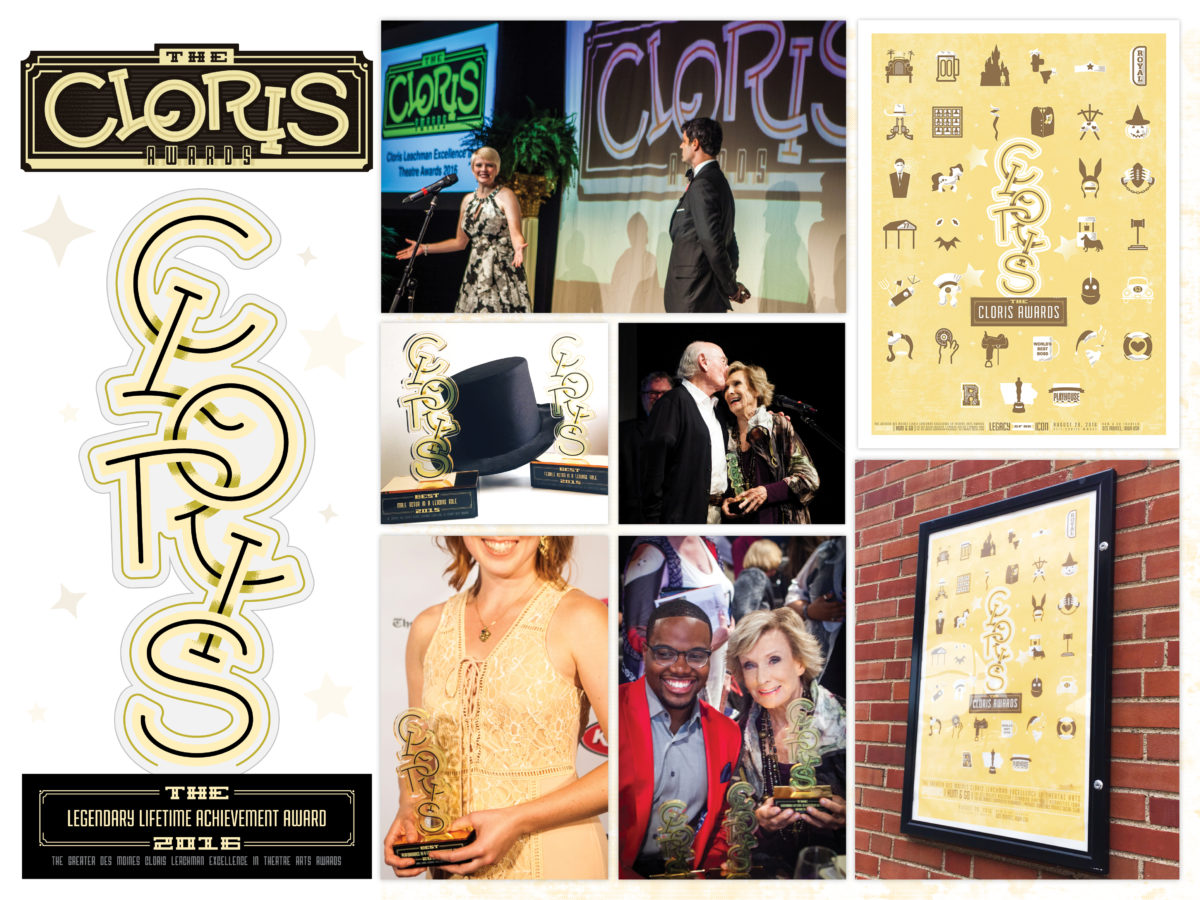 Best of Category in Logo Design AND Overall Judges Choice
The beauty of the ADAI Exhibition is the sheer variety of client work you see presented, and the varied tastes of the 3 judges. The logo category is arguably the most contested category (alongside posters), with logos spanning mom & pop shops, and even major corporations. That's why we were blown away when not only did we nab a Best-Of nod, but Judges Choice for our Fowl Words logo done for the Good Word Restaurant Group's fried chicken blog. We were told after the show that the judges got a big kick out of our fowl mouthed chicken.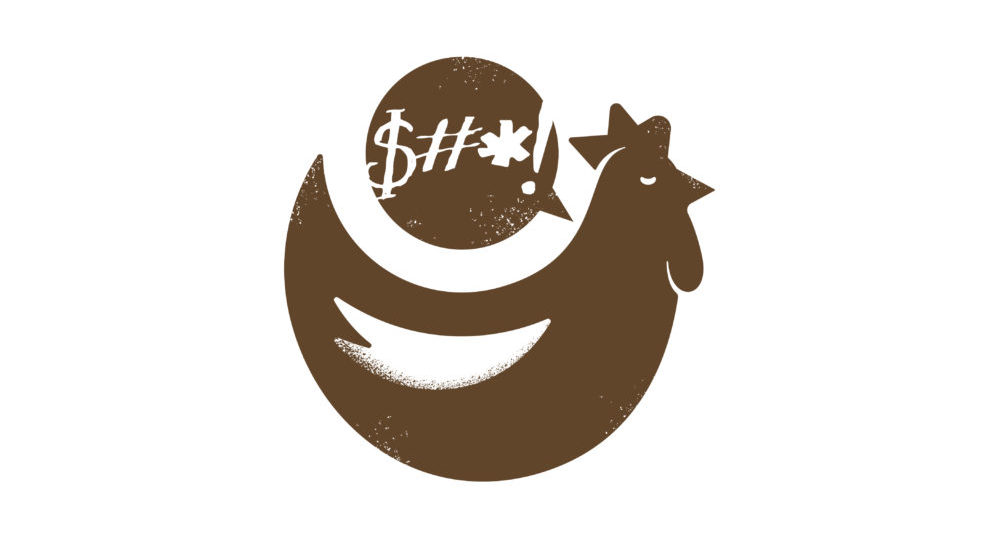 Its More Than The Awards

We won't lie, it feels GREAT to win the accolades and receive trophies (custom trophies mind you) from a distinguished organization that's been handing them out for six decades. Designers and Developers work long and hard hours trying to create standout work that hopefully translates into happy clients, perhaps more client work, and maybe a little extra income as time goes on. To take one evening to set aside professional rivalries and tedious contracts to celebrate that hard work of our peers is really something special.

Everyone claps and cheers those who get to walk up on that stage because they know their peers are being recognized for all of the hard work we do as a collectively creative bunch the other 364 days. Plus the price of admission included 2 drink tickets, so that helps.

Cheers to everyone who entered in 2017, we'll see you again in 2018. You can see all of the entries here!
Related Articles